our camper trailer range
Where ever you want to go...this little guy will get you there.
+ Dealer Delivery & On road Costs
Our URECAU Off Road Camper Trailer was created for you to explore the beauty of nature in style.
Offering a convenient, affordable, and comfortable option for adventure lovers and holiday seekers alike.
Just like Fleetwood Mac…
You can go your own way the UA-03.
Now life is nothing but choices. Take friends or dare we say it…the kids.
After a long week of work, hook up and off you go!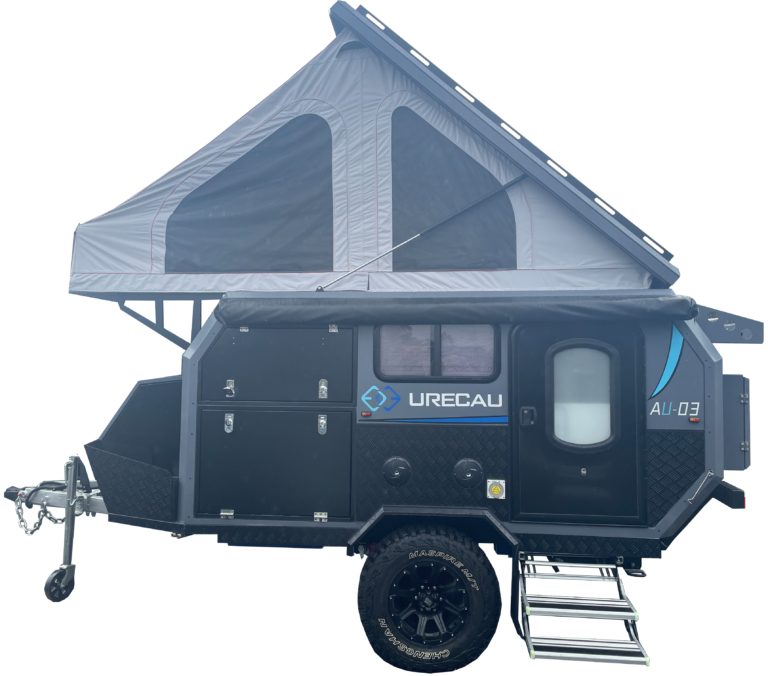 Your new UA-03 comes STANDARD with all the luxuries you can expect from a URECAU Outdoors caravan; including 
3 years for manufacturer warranty, 5 year extended warranty and 1 years of roadside assistance.
UA-03

SPECIFICATIONS & FEATURES
+ Dealer Delivery & On road Costs
Berth: 2-4 Berth
Type: Off-Road Camper Trailer
Overall Size (approx): 4913mm(L)*2110mm(W)*2280mm(H)
Tent open Height (approx): 3150mm
Inner Body size (approx): 3068mm(L)*1998mm(W)*1300mm(H)
Tare Mass (approx): 1100KG
ATM (approx): 1600KG
Ball (approx): 110KG